I try the RC 1.2, thanks to Storm Shadow.
This version is for SoC 1.0005 (to indicate in a readme).
I'm not here to criticize the mod, but to detect errors, and perhaps, if storm_shadow allows me, to give my opinion on some changes, but it will be later when i have advanced in the game.
Installation:
The archive is good in its integrity.
But when unpacking, some files are in the root when they should be placed in a bin directory.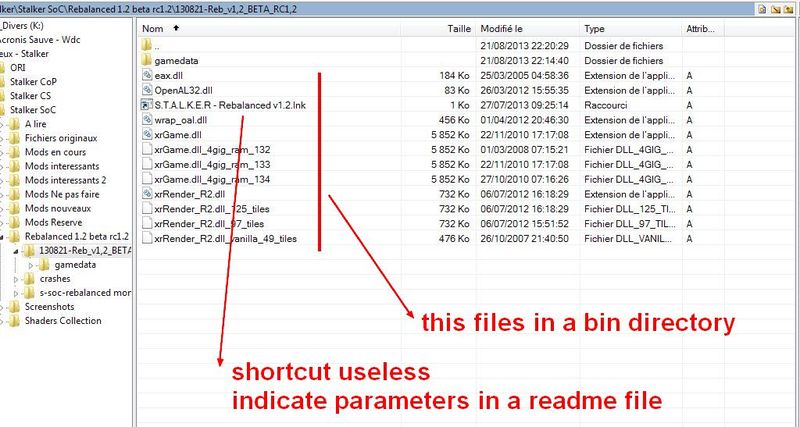 Warning wrap_oal.dll file causes an error at startup. I clicked three times on "OK" and the game is launched, but I had no sound.
I replaced the file with the vanilla file and it works.
Usefulness of this file?
I think the shortcut is useless, indicate in a readme to add the "-noprefetch -smap2048" parameters, useless because the path is not necessarily good (it's my case).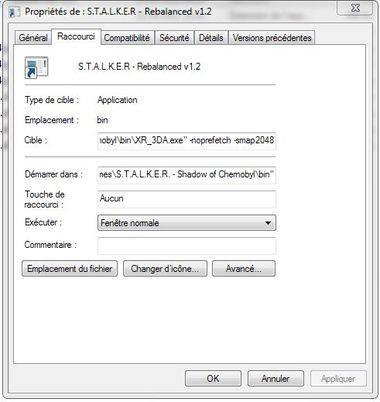 At first I used the user.ltx provided.
I was surprised to see a 800x600 display and Gamma at 100%.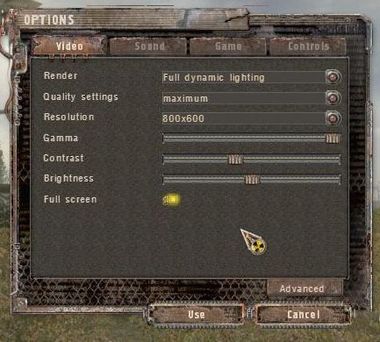 My mouse did not suit to me, key mapping too, I changed for a standard user (my own) and it works well.
I have a standard mouse with 3 buttons.